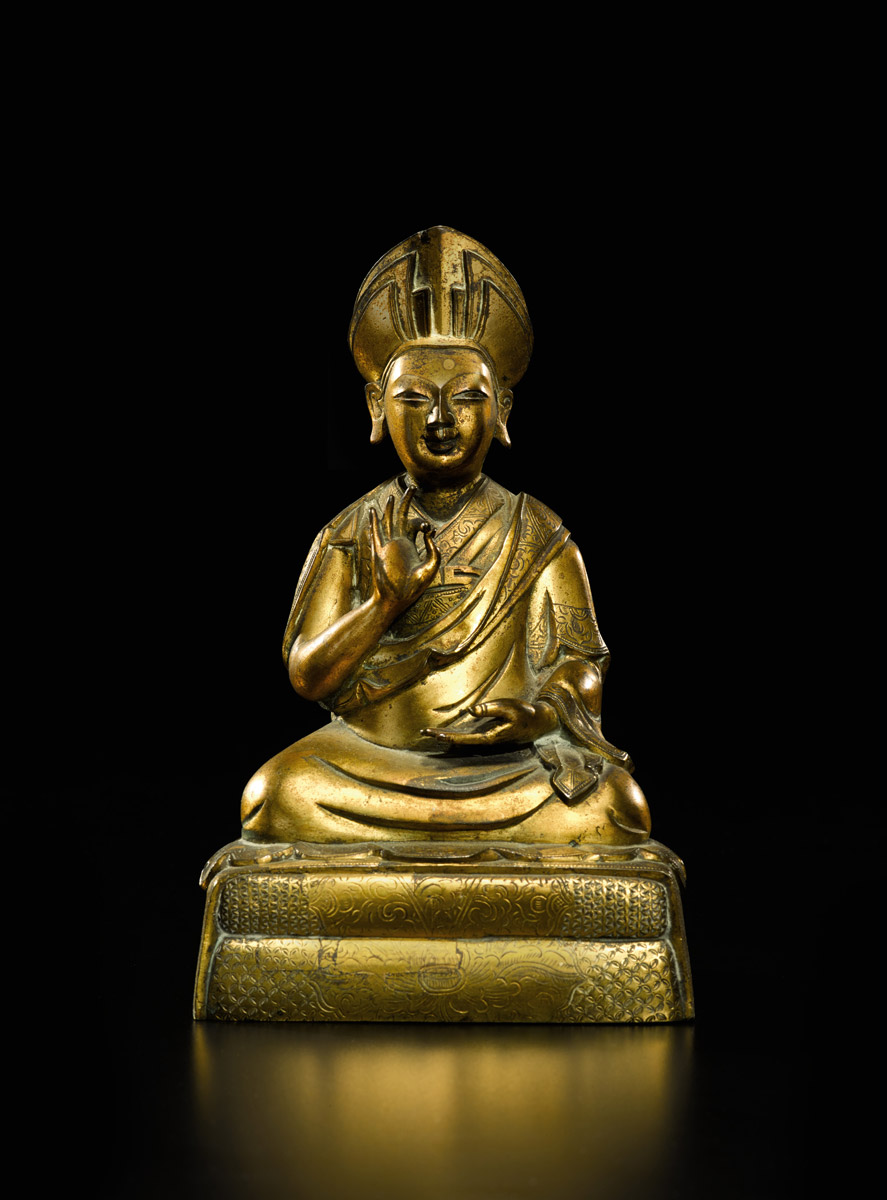 Changkya Rölpé Dorjé (1717-1786) was a principal Tibetan Buddhist teacher in the Qing court, a close associate of the Qianlong Emperor of China, and an important intermediary between the imperial court and Inner Asia.
He is usually portrayed as shown in this statue, in monk's robes, either with the elaborate hat he wears here or sometimes with the standard "yellow hat" of the Gelugpa sect, seated on cushions (usually taken to indicate the portrait wss made while the Lama was still alive). Sometimes he is shown with his hands holding bell and dorje.
The sculpture shows strong Chinese characterization, particularly in the face, and fine detailing in the decoration of robe and cushions.

Provenance:
Sotheby's NY March 2017
A private Connecticut collector, acquired in the late 1990s

Himalayan Art Resources item no. 13402.


Price On Request

Detail: back
Detail: close-up view