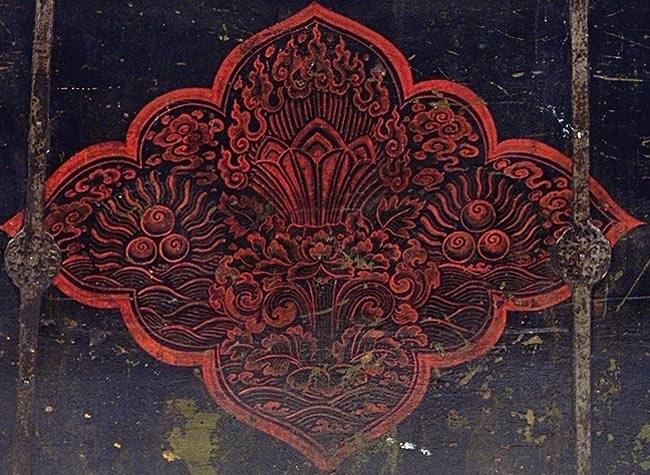 Detail: detail of triratna central motif


This Lhoka, or curtain style trunk is painted in a Ming style, featuring a central design of flaming jewels in red. The simplicity of the red on black is stunning. The unusually large size, condition and early date of this piece make it exceptional. The top has a central opening which is covered with a simple wooden lift-out door - known as a "nam-go", or sky-door). The top is a dark natural wooden patina covered with a clear lacquer.

Trunks with this characteristic "curtain" border along the top are from the "Lhoka" or "Lhoga" area of central Tibet, comprising the heartland of early Tibetan culture, including the Yarlung valley. The trunks are likely constructed with the curtain border to mimic Yuan and early Ming leather trunks.